Bribery punishes innocents and whole communities. It cheats young people of a fair chance at a better life. Adoption of ISO 37001 Anti-bribery management systems, a global business standard to combat bribery, brings economic benefits now and for future generations.
Arriving Now! – ISO 37001 for Implementation
Our Best Hope Yet to Fight Bribery & Corruption
We fight bribery because it cheats honest workers and companies out of business and cheats honest tax-paying citizens out of social services and infrastructure. Even more, we think the bribery victims who suffer most are children of the next generation – who are cheated out of a future, by those in power now.
But NOW arriving for implementation is the best promise yet of creating a system to combat bribery and corruption: ISO 37001. Later this Spring, two of the most respected accreditation entities in world, UKAS (the United Kingdom Accreditation Service) and ANAB (ANSI/ASQ National Accreditation Board), will begin accrediting accounting firms and specialty consulting companies to certify ISO 37001 compliance by companies, governmental and other organizations. We want to celebrate and promote this important new arrival by launching our ISO 37001 Information Initiative.
ISO 37001 is backed by a global consensus of 60 countries organized by the International Standards Organization (ISO). ISO has previously given the world such standards as ISO 9001 (Quality Management), ISO 14001 (Environmental Management), and ISO 27001 (Information Security Management). Now ISO is providing a global anti-bribery standard that scales for any size, any risk profile and any type of organization, whether public or private business, governmental or NGO.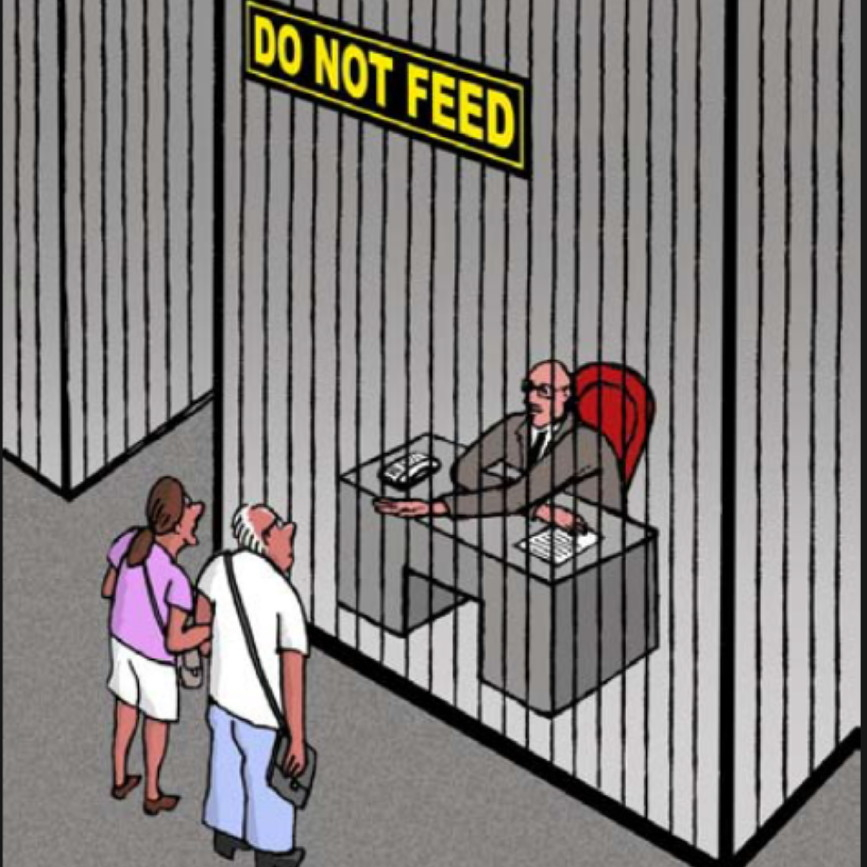 credit: New Generation Foundation & CIPE
Global U.S. companies, such as Walmart and Microsoft, have already announced that they will seek ISO 37001 certification. Global energy, aerospace and defense, financial, infrastructure, food/agriculture and consumer goods companies are expected to follow quickly, because companies with ISO 37001 certification will have a competitive advantage in bidding international tenders. Meanwhile, countries and cities are embracing ISO 37001. Peru, UAE, Indonesia, Singapore, Montreal, Canada, and Shenzhen, China have announced steps to seek certification.
When Walmart begins its ISO 37001 process, the compliance earth will move. Walmart's global supply chain will undoubtedly become involved. Of all stakeholders, Walmart shareholders should celebrate the most. In the last 10 years, Walmart has spent over 800 million dollars on legal fees, compliance and risk management costs, including resolving issues with the US Department of Justice. For Walmart, the cost of ISO 37001 certification (an ounce of prevention) will be as budget dust compared to the tons of cure it has spent on compliance – and that will be only one benefit it accrues by embracing ISO 37001.
This new global standard for anti-bribery management systems is not meant to demean the many well-intended programs adopted by many entities in recent decades to fight bribery. ISO 37001 does represent a global consensus strategy, and real hope for turning of the corner against, bribery at home and abroad.
ISO 37001: Fighting Bribery & Corruption,
Promoting International Business & Opportunity for Future Generations
If you work in international business or development, you know the challenges of entering new markets and trying to understand the U.S. Foreign Corrupt Practices Act (FCPA). For years, how the US Department of Justice (DoJ) interprets the FCPA reminds one of former Justice Potter Stewart's definition of obscenity: "I know it when I see it." What many may not see are the secondary effects of bribery and corruption that cheat future generations of a fair chance at a better life.
New Generation Foundation launched the iso37001info.org Initiative to advance the promise of ISO-37001, a new business standard and management systems tool adopted by the International Organization for Standardization ("ISO") after years of work by over 60 countries. The diverse U.S. ISO 37001 advisory group to ISO included Microsoft, Transparency International, Boeing, Governance & Compliance Initiatives, CREATe, and Deloitte.
Like navigating a gator-infested swamp, FCPA pitfalls – real or imagined – can lurk anywhere in the business cycle. Potential liability can result from the actions of agents, business partners, family, or well-meaning friends. ISO 37001 offers tools to help inoculate against FCPA hazards while providing competitive advantages to help grow markets and revenues.
ISO 37001 adoption by the private sector (internally and through the supply chain) and the public sector (in procurement) will reduce bribery risk and lower costs.
For many, a voluntary "front end" ounce of preventionin the form of an ISO 37001 review beats a mandatory ten pounds of cure – "back end" scrutiny if the US DoJ initiates an investigation under the FCPA.
ISO 37001 certification provides an effective way for companies to monitor and verify the activities of their suppliers.
ISO 37001 includes a number of internal business management processes that can lead to compliance stream-lining and cost-cutting.
In a bid process, being ISO 37001 compliant is competitive advantage over those who are not.
ISO 37001 is designed "to instill an anti-bribery culture within an organization and implement appropriate controls, which will in turn increase the chance of detecting bribery and reduce its incidence in the first place." With ISO 37001, US businesses have tangible tools and a sense of order to understand and organize internal processes to address potential FCPA concerns. Third parties can certify an organization's compliance with the standard in the same way they do for other ISO standards such as ISO 9001. The certification process is not simple – but once accomplished, certification limits FCPA downside risk and dramatically opens upside business growth potential.
*"[Justice Department FCPA] guidance fails to assure the business community that the agencies will give sufficient weight to strong compliance programs, falls short of clearly defining who is a 'foreign official,' and introduces new uncertainty with respect to the agencies' expectations in the wake of a merger or acquisition. Furthermore, the [FCPA Guidance] ... does not illustrate, through examples or hypotheticals, the level of due diligence expected when businesses hire outside vendors and contractors to engage in foreign markets." — US Chamber of Commerce Letter to US Department of Justice, 2013
Who is Adopting / Implementing ISO 37001?
Private businesses that have taken steps to implement ISO 37001 include Microsoft and Walmart. Notable governments and governmental agencies that have begun implementing ISO 37001 include Peru, Singapore, and the United Arab Emirates; the City of Montreal, Canada, and the City of Shenzhen, China.
A range of ISO 37001 adoption models are possible — from full certification by an accredited certifying body, to a compliance audit by an independent third party without certification, to self-certification, or simply to the internal use of the ISO 37001 standard to help shape business practices.
In the United States, professional firms are in the process of becoming accredited to certify organizations of all types, including small and medium size enterprises (SMEs), large companies, governmental agencies, non-governmental organizations (NGOs) and other organizations. US-based certifying bodies are expected to be accredited in early 2018. Certain European countries' accreditation bodies are already accrediting ISO 37001 certifying bodies.
Through gap assessments that identify missing or non-conforming ISO 37001 components, many companies have already begun compliance audits, either using internal audit or outside professionals, to prepare for ISO 37001 certification.
How Does One Get Started with ISO 37001?
Beyond the moral imperative of fighting bribery and corruption, there are substantial benefits that will accrue to companies and government institutions that embrace ISO 37001 management systems, with increasing levels of resource commitment paying dividends in increasing benefits.
For companies, getting started can be as easy as a simple in-house executive level discussion, hosted by a legal/risk management officer, to understand what ISO 37001 is. That discussion should demonstrate areas of cost-savings and competitive advantages from adopting, over time, ISO 37001 systems and becoming less of a US FCPA/bribery risk.
For both national and local governments, the task of embracing ISO 37001 as an operational standard should be delegated to a senior management and budget official who will best understand the benefits of greater transparency, efficiency, and positive positioning to global financial institutions and private businesses looking to invest in-country.
About the iso37001info.org Initiative (i3)
The Initiative is a non-profit education and communications effort focused on ISO 37001, primarily through iso37001info.org. Our mission is to promote broad and rapid global adoption of ISO 37001 to combat bribery — with economic benefits both now and for future generations. The Initiative is a project of the New Generation Foundation, which is a tax exempt organization to which contributions are tax deductible under Section 501(c)(3) of the Internal Revenue Code. Contact us via e-mail